What is Dradis?
Dradis is an open source framework to enable you to work efficiently by gathering information from different tools and presenting it in a variety of formats. We currently support:
Burp Scanner
Mediawiki
Nessus (v1, v2)
NeXpose
Nikto
Nmap
OpenVAS
OSVDB
Retina
SureCheck
VulnDB HQ
w3af
wXf
Zed Attack Proxy
Dradis is a self-contained web application that provides a centralised repository of information to keep track of what has been done so far, and what is still ahead. It's the best way for teams to collaborate. [screenshots - demo]
One core, two editions
Community Edition
Import output from Burp, Nessus, Nexpose, Nikto, Nmap, OpenVAS, OSVDB, Qualys, Retina, SureCheck, VulnDB, w3af, wXf and ZAP.
Easy report generation in Word and HTML
Included in BackTrack
Work on one project at a time
Professional Edition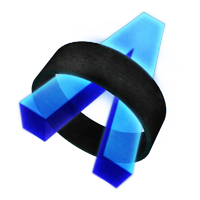 Advanced reporting
Map external tool output to the format you need
Testing methodology support
Multiple teams working on multiple projects
If people in your organization are using Dradis on a day-to-day basis, probably you should check it out:
Fresh news
Dradis v2.9 released!
New plugins
Updated plugins
Internals
Updated First Time User's Wizard
Updated to Rails 3.2
Read the full announcement.
Dradis at Play
A guest post by J Wolfgang Goerlich (@jwgoerlich), Captain of the MiSec RuCTFe 2012 team.
Ten. Nine. Eight. We stand in the war room of a data center. Seven. Six. We watch the scoreboard and count down the final few seconds. Five. Four. It was a tough day, but the team really came together at the end. Three. The organizers extended it by ninety minutes. We're tired, hungry, and ready to celebrate. Two. Tomorrow, we can reflect with Dradis. One. Game over.
Read the full post.
Older posts
Dradis Framework featured in Advanced Penetration Testing for Highly-Secure Environments
Drag'n'drop attachment uploads
Dradis Framework is the star in PaulDotCom en Espanol Episode 11
Are we alive?