What is Dradis?
Dradis is an open source framework to enable effective information sharing, specially during security assessments.
Dradis is a self-contained web application that provides a centralised repository of information to keep track of what has been done so far, and what is still ahead. [screenshots - demo]
Features
include:
Easy report generation.
Support for attachments.
Integration with existing systems and tools through server plugins.
Platform independent.
Fresh News:
Dradis v2.9 released!
New plugins
Updated plugins
Internals
Updated First Time User's Wizard
Updated to Rails 3.2
Read the full announcement.
Dradis Framework Guides
We have a new documentation site:
Checkout the guides we have so far or contribute a new guide. Get involved!
Announcing Dradis Professional Edition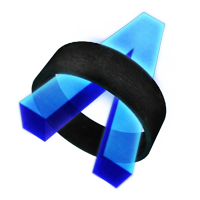 Today we are pleased to announce Dradis Framework Professional Edition (full announcement).
If people in your organisation are using Dradis on a day-to-day basis, probably you should check it out.
Benefits:
Consistency: track the progress of all your projects. Work with a standard methodology.
Quality: keep a repository of report-quality issue descriptions in VulnDB HQ and cut reporting time.
Freedom: all the information is in one place, teams can change and no time is wasted ramping up.
Flexibility: re-use previous work: the original material for a re-test is always available.
Reliability: the Dradis Pro virtual appliance is easy to update and backup, your data is safe.
More info:
Are we alive?
Present: Check the blog for the latest news. And the Commit History for the latest commits.
Past: To get an idea of what we have accomplished so far, checkout the global CHANGELOG and the release timeline.
Future: Finally, checkout the roadmap to find out what we are planning for the future.
Note that the graph below is from the SourceForge subversion repo. We are now on GitHub, and this is our network graph:
https://github.com/dradis/dradisframework/network